403 Forbidden
---
nginx
Recommendations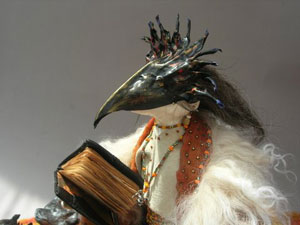 The most common question posed to the IAF has always been, "What is Interstitial Art?" The best answer may be, "Let us show you."
In this section members of the IAF share their favorite examples of Interstitial work, ranging from the reinvented fairy tales of Angela Carter (courtesy of Delia Sherman) to the music of Willy Schwarz (courtesy of Warren Senders), from the comic works of David Lasky (courtesy of Kendrick Goss) to the on-stage folklore of the Ziggurat Theatre Ensemble (courtesy of Midori Snyder). We've also included write-ups of several of our favorite Interstitial courses from academia, including Theodora Goss' "Fantasy and the Fantastic" and John Langan's "Contemporary Fiction: Genre, Genre Everywhere". Finally, we've compiled a list of our favorite Interstitial sites and organizations.
Of course, Interstitial art is always, by its very nature, growing and changing – and new forms of Interstitial art are constantly appearing. If you are a member of the IAF and have a favorite Interstitial artist that you'd like to profile, please let us know!